We're in week 3 of this programme and the 9 participants have put up a variety of blogs reflecting their tastes and interests. I'm finding out a lot about them as they explore their 23 things and make new discoveries. Marsha advised us to take the Book Quiz at the Blue Pyramid. This turned out to be quite an eye-opener for me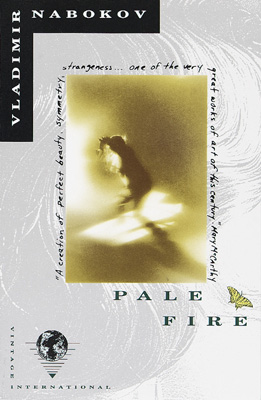 You're Pale Fire!

by Vladimir Nabokov

You're really into poetry and the interpretation thereof. Along the road of life, you have had several identity crises which make it very unclear who you are, let alone how to interpret poetry.

You probably came from a foreign country, but then again you seem foreign to everyone in ways unrelated to immigration.

Most people think you're quite funny, but maybe you're just sick. Talking to you ends up being much like playing a round of the popular board game Clue.
How little I know myself!
Kathryn Greenhill's latest post has some great pointers about how to find time to do the 23 Things:10 ways to find time for 23 Things